Happy New Year! 
Admittedly, I'm not a big fan of the month of January.
My bank account is still recovering from the holidays, the cold weather isn't my favourite, and I'm currently experiencing the post-holiday season blues. Plus, I gotta wait another 12 months for my birthday. This just keeps getting better and better.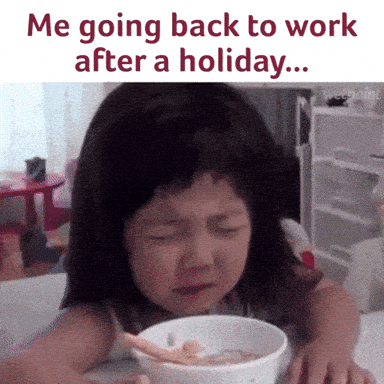 Nonetheless, it is an excellent opportunity to turn over a new leaf for many. A chance to start anew, and head to the gym for 3 weeks straight and never go again. Yeah, I see you.
At the beginning of each year, the eAmbassador team takes part in the #OneWord365 movement. Instead of a long list of New Year's Resolutions, we pick one word that serves as a guide, a compass, and a mantra to live by for the rest of the year.
My previous #OneWord365's:
2017: Minimize
2018: Re-ignite
Since I didn't really have a clear idea of how I wanted my year to look like, I struggled quite a bit with choosing my word of the year.
To get a clear idea of where I've been and where I want to go, let's do a little recap of 2018, shall we:
EXCHANGE
I left for exchange at the end of January and studied at Utrecht University in the Netherlands for 5 months. In between classes and during breaks, I travelled as much as I could and made friends from all over the world. Then June came, and I was sad to be leaving but I left with a heart full of love and an Instagram full of memories.
SUMMER BREAK/ANXIETY
When I left Utrecht, I didn't go home right away. Instead, I travelled around Europe (Prague, Bratislava, Budapest, Vienna, Munich, Zurich) with my parents for around 3 weeks, and then flew back to Toronto but not without an unforgettable stopover in Iceland. Iceland is definitely one of the most unique places that I've ever visited – I thought I wasn't on Earth anymore.
Going back home came with post-exchange blues and dreading having to go back to my old job as a cashier, where my stutter came back with a vengeance and caused me great anxiety.
BACK TO SCHOOL AND BACK TO SPEECH THERAPY
I finally quit my job and accepted a work/study position as an eAmbassador (woohoo) where I get paid to write these blog posts and create publication schedules for Glendon's Facebook page. School started again and I finally opened up to the team and the world about my stutter with this blog post.
I started speech therapy again, where I was taught techniques to regain fluency and accept my speech impediment as it is. It's a work in progress but I'm really happy I went back to therapy again!
NEW OPPORTUNITIES
While going to speech therapy and going to school, I also started volunteering as a research assistant at a Psychology lab at the Keele campus and started sharing my experiences as an exchange student as a Global Ambassador for York International. These responsibilities kept me busy and taught me a lot about skills that are best learned outside the classroom.
So what's in store for 2019?
2018 was definitely a memorable year. It brought me great memories, new friends, new opportunities with lots of butt-kicking, self-reflection, and vulnerability as well.
Overall, I'm proud of what I've accomplished so far. Little by little, I'm getting better at being more present and accepting of the circumstances that come at me.
Right now, I just want to continue the progress that I've made. I want to honour the fact that I've come so far and that every day I'm getting closer and closer to manifesting what I really need, even if they may not be what I necessarily want.
A journey of a thousand miles begins with a single step, as they say. You either progress or remain stagnant. Little changes each day adds up to a lot.
As my AppleWatch would say (I know I'm really obnoxious about it. It's a cool gadget, can you blame me?!), "Get moving Ana Felisa!"…so I guess that's just what I have to do.
Twitter: AnaFelisaGL
Instagram: eAmbassadorsGL